Countdown 10 — Names and Games
---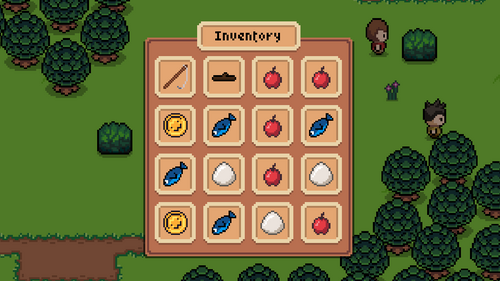 The purpose of our Countdown series of blog posts is to share exciting news about our game as we countdown to our Kickstarter campaign. There will be 10 posts detailing the process, decisions we've made, insights into design and development, and more.
First things first, we have named our game (series)! The official title for our game will be Steadfast. Keep an eye out on social media for logos and more details as we're ready to share them!
We've also named the world that our story takes place in — Marrowell and our two main characters — Talon and Ayla. Soon, we should be releasing more information about the characters and story, so stay tuned!
Next, we've decided on a major change to our game release structure. We are going to pitch Steadfast as an episodic game rather than a traditional game for our Kickstarter campaign. This means that Steadfast will be released as multiple, smaller installments rather than one large game.
One big reason for us to go this unconventional route is because we want to build on our momentum from social media, the crowdfunding campaign, Chapter Zero, and more. We want to get the story in your hands as quickly as possible. So, instead of releasing Chapter Zero, then making our audience wait two or more years before the main game is released, we prefer to get the story out in smaller "episodes" more quickly.
Another reason is that we, as two part-time, rookie game developers, can go through short and quick development cycles. Developing a game as ambitious as Steadfast is with story, assets, and code is a huge undertaking. The last thing we want to do is set out on a multi-year journey to finish the game and get burnt out before it's done. Therefore, we would prefer to go through smaller development cycles and, again, build on the momentum established by each release.
As for our progress in development, we are on track for the goals mentioned in our June 2018 Summary blog post. We've also revealed some newly completed features on our social media accounts and will be announcing those and more in our July 2018 Summary. Finally, we've created a blurb for marketing purposes which will be revealed shortly.
As always, we'd love to receive any feedback you might have. You can reach out via email at info@retroalpaca.com or social media — which you can find at RetroAlpaca.com.
Thank you for joining us on this adventure!